05/30/2018 - zuser20170228093914684
Scott was an absolute pleasure to work with! He was very patient with us and knowledgeable. Highly recommend Scott for either selling or buying. Best around!!
---
03/25/2018 - trixxi45
Scott was the listing agent for our stone home on the Delaware. Built in the 1800's, our home had some unique property features that received a lot of buyer attention and posed several questions and some challenges. Scott gave us valuable advice on how to prepare and present our home and property with attention to the current market. He remained attentative, professional and accessible through the entire process with each interested party. Always available to answer our questions and respond to our concerns in a calm and kind manner. We would recommend Scott when selling a home in Bucks County.
---
10/23/2017 - Heather Lynes
Scott was extremely knowledgeable, attentive and easy to work with. As a first time homebuyer, he took time to walk me through anything and everything I required, all the time remaining upbeat and pleasant. Throughout the whole process, he stayed in close contact, made sure things ran as smoothly as possible and offered useful advice. Scott got us through to closing within the agreed timeframe and demonstrated a willingness to go the extra mile on multiple occasions to ensure our interests were at the forefront. I would recommend Scott to anyone interested in buying a home in Bucks County!
---
09/17/2017 - zuser20140406103145071
Scott is one of the best in the business! He knows the area and the business well. He supports his clients 100% and always puts their needs first. We've worked with him twice now and if needed, we will again. He is highly recommended! If you are prior service...go see Scott!!
---
07/26/2017 - andrewwilt1775
Scott is the consummate real estate professional. He is extremely knowledgeable and helpful but not overbearing. He carefully listened to us as we told him what we were looking for, he didn't bother us with all sorts of properties which were inappropriate. When we found the property we wanted, he wisely advised us on how to structure an offer and did more than his part to conclude the transaction problem free. Settlement itself was a breeze without any uncomfortable surprises. I simply cannot imagine a better buyers or sellers agent.
Thanks for your kind words. I'll miss our great discussions as we viewed houses so I might just have to stop in from time to time to catch up. I do know where you live :-)
---
07/26/2017 - ds443344
Scott was very nice to deal with. He had helped my boyfriend and I with a home purchase in 2016. It was a natural choice for me, when my home was ready to sell, to contact Scott.
He is very knowledgeable in all aspects of selling a home. He offered advice, listened to my ideas and we were able to have discussions. I was able to make informed decisions with Scott's advice. I had a very positive experience with Scott.
I sold my home in 4 days, for more than the asking price.
I will recommend Scott to family and friends.
I know it was tough leaving those great memories but now it's time to make new ones . Thank you!
---
07/05/2017 - rtrabachino1
Scott is very knowledgeable and great to work with. Scott met me early on Saturday. he had good knowledge on the property and provided valuable insight on the additional costs.
---
06/19/2017 - user74232
This is my second time using Scott as my realtor and I can honestly say I will never use anyone else. He's honest, kind and will always go the extra mile for his client. He made the arduous task of buying and selling a home at the same time an easy one. A great guy and realtor!
So glad I could help you find such a great home and property for your growing family. Thank you.
---
02/20/2017 - IanJolahRiddle
Scott Freeman helped to make our first home-buying experience very pleasant, which is not something I would have expected from a process that has been described to me as nothing but stressful! He took great care to educate us at every turn, and I always felt like he "had our backs".
I'm not the type to post reviews, but this guy really cares about his people and deserves to be recognized for his efforts. Thanks to him my Wife and four children are safe, happy and warm in a clean and beautiful home.
I would recommend Scott to any prospective home buyer or seller in the Bucks County area.
It was a pleasure getting to know you and your family and my honor to help a veteran. Thank you.
---
08/31/2016 - gfoxsonscustomcarpentry
When working with Scott my husband and I saw his strong sense of integrity and instinctual feel for the market for selling our home. Scott is very resourceful, reliable and follows through. He was attentive and always kept us informed about everything. Scott was extremely responsive to emails, via text and phone calls and even took time out of his vacation to answer my phone calls and emails. That was a big deal to me!

When deciding to list our home with Scott he made suggestions on how to make the home appealing so that a buyer would see exactly what was in the house and what it had to offer! Upon his suggestion a professional photographer was brought in to take pictures of the house to be put on the website. A young family had viewed our home on-line, scheduled an appointment to see the house and ultimately they were the ones that purchased their first home because of Scott's follow through.

I don't usally write reviews, but wanted this oppurnity to say thank you to Scott! We are looking forward to working with him on our next part of our adventure in purchasing our next home!

Thank you,
Gail
Thanks Gail. You made my job easy by have a beautiful well cared for house to represent. Enjoy your new home!
---
07/31/2016 - LW88
When it comes to realtors, Scott is the best of the best, especially if you're looking to purchase a home in the Palisades School District.

I wanted to purchase a 3 bedroom, 2 bath, move-in ready home with central air for my family for under $250,000. That's not an easy task in the Palisades School District. Thanks to Scott, I was able to find exactly what I was looking for.

I've never purchased a house on my own before and didn't understand all the pieces involved in the process. But that wasn't a problem, because Scott patiently and expertly explained each step along the way. From using the online portal, to looking at homes, to understanding the pros/cons of certain properties, to finding an inspector and mortgage lender, Scott reliably steered me all the way through settlement. I couldn't be happier with the home I purchased this week or with Scott's assistance. He is kind and professional, extremely knowledgeable, easy to work with, quick to respond to calls/texts/emails, pro-active, upbeat, and above all, a steadfast advocate for his clients. For example, Scott identified an issue with the septic inspection that I wouldn't have otherwise caught, and made sure the situation was rectified at no cost to me. Scott always looked out for my best interests as a buyer; I trust him and will absolutely recommend him to family and friends who are looking to purchase or sell a home. THANK YOU, SCOTT!!!
---
06/22/2016 - DrDougherty
We worked with Scott Freeman for both the purchase of our new home and the selling of our previous home.

As a buying agent, Scott got to know us and asked questions around what we were looking for in our new home. When we decided to put in an offer on the house, Scott showed us the area and took us to the schools our children would be attending. He guided us on the best offer based on the comps and was there for us every step of the way. He was very responsive when it came to answering all of our questions and helping us through the purchase of our new home. When it came to the inspection, Scott provided us with the name of a great inspector and as we saw issues arise through the inspection, Scott was ready with contractors and even had a few meet with us during the inspection to ensure the issues were minor. Even after the sale is final, Scott still provides us with recommendations on the area such as the best fishing spots, stores, farmer's markets, etc.

On the selling side, Scott was up front with us on what we needed to do to get our house ready to sell quickly. He was honest about the listing price. He had a wonderful photographer take pictures of the house such that the pictures showed the house very well. Scott had everything ready to go and we listed our house on a Thursday. Within hours, we had multiple showings set up and received 2 offers within the first 24 hours of listing the house. Throughout the sale, Scott was always there for us answering our questions and helping to keep the buyers moving so that the deal was done. Even though the buyers were difficult to work with, Scott kept a positive attitude and kept telling us not to worry. I am not the easiest person to work with as I have high expectations and expect the process to continue moving along and dates stated in the agreement of sale to be met. When the buyer's agent was not responding to inquiries, Scott never gave up and pursued other avenues to get us the answers we needed.

We highly recommend Scott. Whether you are buying or selling a house, Scott is the right agent. He works hard for you and treats you as if you are his only client!
---
05/27/2016 - doctor julia
Scott really went above and beyond for us. We had already moved out of state and he handled everything (from doing all the paperwork to arranging snow removal, lawn care, and several contractors to do needed repairs). He responded to our emails and phone calls immediately and kept us updated on every step of the process. Our house had been on the market for over six months with few showings before we decided to switch to Scott. We are very glad we did. We had an offer within about 30 days of relisting with Scott. He is honest and professional and we highly recommend him.
---
04/20/2016 - user0441396
Scott went above and beyond in every aspect of my experience with him. He took the time to know my personal likes and dislikes and found me the absolute perfect home. He was supportive and offered expert guidance through every step of the process and knows so many qualified providers in the area. He's an absolute gem and I recommend him to everyone I know!! He helped my dreams come to fruition!!!
---
04/11/2016 - Celeste Ferrand Whitehouse Station
Scott Freeman was able to work through many issues and, with innovative ideas and persistence, find a property and financing arrangement that enabled this sale to become a reality.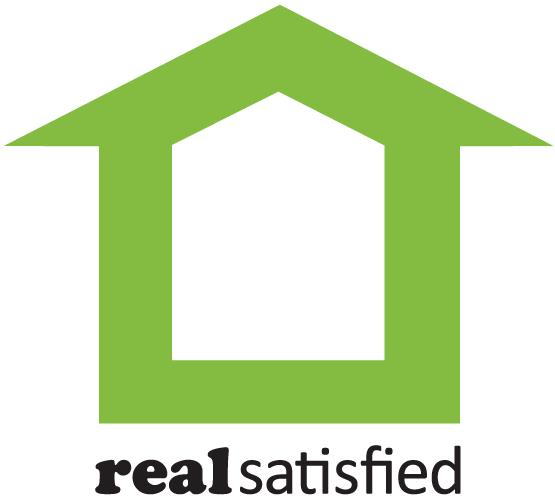 ---
02/28/2016 - yadinmor
Scott listed and sold our house. He was a pleasure to work with; very knowledgable, very attentive, responded immediately to every phone call or e-mail and kept the whole process as stress free as possible. Photography was gorgeous and gave a great representation of our home. our home sold quickly and at a fair price. We highly recommend Scott!
---
09/23/2015 - dogpals7207
Very helpful, and played a key role in keeping the process low stress and drama free- which was very important for us!! Before we were clients he came to our previous home, and told us what would and would not be helpful to get the house sold quickly- and it worked! Under contract 6 days after listing!
---
09/05/2015 - theresa180
Scott helped us with everything we asked and did so in a timely manner. Although we did not purchase the property we inquired about, it had nothing to do with Scott. There were township land requirements for drilling a well and septic that were not able to be met because of a stream running through the property.
I'm sorry this property didn't work out for you. Thank you so much for sharing your experience.
---
08/02/2015 - jstocktoncbc
Scott is personable, professional, and perseverant! We really appreciated his help and expertise in our trying home search and very tedious buying process. Thank you Scott!
---
06/18/2015 - JoeBaker0
We hired Scott to help us with both the sell of our home an purchase of a new. The sale was very challenging but Scott facilitated issues with the Township, seller agent and the inspectors. His professionalize was key to a successful transaction.
When we identified our new home we had a radon concern which he worked diligently to help bring to closure.
We learned throughout this process there are tons of realtors out there all talking a good game, but Scott delivers.
---
06/17/2015 - ericazun84
Scott Freeman spent all the time necessary to help me in the sale of my home, and helped me sell it quickly. He is professional, very friendly, and explained each step of the process in a language I could understand, which was great because I'd never sold a home before. It can be confusing to sell, but I trusted his suggestions and was not misled; he presented all available material to help me make the best choices. He is thorough too; he caught an error on someone else's part that could have meant thousands of dollars lost! If ever I am in need again, I'm calling Scott.
---
11/24/2014 - hdavis1
We didn't know Scott before selecting him as our agent but we knew of him from his activities in the local community and that's what we wanted; someone that knew the local community and its real estate market. Scott had been around for a long time and we had mutual friends that all spoke highly of him.

Scott made 2 long visits to discuss the process of selling, what we could expect in the way of pricing and ideas for shaping the house up for sale. All this before we signed any agreement. In fact after the first visit we had decided not to sell for personal reasons but later changed our mind.

It took us 2 months to get ready and Scott made a couple of visits at our request to suggest ideas for decorating and de-cluttering. We discussed pictures and videos and what aspects of the property to emphasize. Scott had some good suggestions that we had not considered.

We also went over the comparables and other issues related to the current "not great" selling market. Scott was always optimistic and thought the house was worth more than we did. We went over the comparables ourselves, concluded that Scott was right and arrived at a price we thought was appropriate. Scott came up with his figure and our estimates were almost exactly the same.

We listed the house on a Sunday and had an offer by Wednesday. It was low. Scott negotiated it up quite close to the asking price right away. We were ready to accept after discussing it with him but he said he thought "there was more money on the table" and we agreed to let him negotiate further. He got more.

We signed an agreement and then things went bad. The buyer had a very complex financial situation and a bank that was difficult to say the least. Over about 6 weeks Scott functioned as negotiator with the buyer's agent to overcome obstacles and there were a lot of them. He was also psychiatrist to us to keep us focused on the goal and not get bogged down in the minutia of the deal. Scott suggested we keep showing the house "just in case" and he eventually lined up another buyer in case the original deal failed. A buyer and a back up in about 3 weeks.

Scott always got back to us quickly when we had questions. Even when he was on vacation in Maine. He spent a lot of time answering, what I'm sure to him were very basic questions. One of us was traveling at the time and Scott arranged for electronic signing of documents and generally kept things moving smoothly and quickly, at least on our end. The deal finally closed with the original buyer.

Early on we had considered selling the house ourselves. What a mistake that would have been. Yes, most deals go smoother than ours but you don't know that in advance and the twists and turns in our deal were unforeseeable. Scott knows his business and is a skilled negotiator which becomes very important when the deal gets difficult. He is also well versed in the other aspects of his trade. Now, every seller thinks the commission is too high but Scott earned every bit of his commission as far as we're concerned. We would have been in big trouble on our own or with a less capable agent. So if you're buying or selling in Scott's area we recommend him highly.
---
10/29/2014 - B Foster
Scott did a great job selling our property! He is kind, caring, and relaxed. A calm go-getter. Super knowledgeable about the area and real estate. He was always there for us when we needed his help and advise. Thank you immensely Scott!
---
10/28/2014 - jdo_7
Scott showed my wife and I several properties in our target area and is very knowledgable. We are still looking and will retain Scott as our assisting agent.
---
10/22/2014 - jdeppe28
I would recommend Scott to anyone looking to buy a home. He was actually the third realtor i worked with over a course of several years. Scott knew the area very well. He was very patient with me as my family was dead set on a specific school district and it was inevitably very difficult to find a home in our price range that was still in the district. He worked with us for approxiametly 3 years and never gave up. In that time he became more than a realtor to us. He is a good friend that kept my family's best interest in the forefront the entire time. At no point was Scott pushy or concerned about himself making money like so many other realtors. I thank him for his patience, persistence, and guidance through the whole process of buying my first home.
---
02/10/2014 - user21975987
Scott is an excellent realtor! He always made me feel I was his only client. I would highly recommend him! He is a pleasant person to deal and work with!
---
07/08/2013 - user94794465
I have enjoyed working with Scott through my transaction. We were buying a foreclosure and it wasn't easy! Scott did everything he could think of to have the settlement come through. He definitely thought outside of the box and did what he had to do on his end, and on the seller's end to make things happen. It was not an easy transaction and Scott handled it with grace and ease. Not that he didn't get frustrated, he just handled his frustration in a forwarding, positive way. Scott has been a pleasure to work with and I would HIGHLY recommend him to anyone looking to buy any type of property. Scott is the BEST!
---
03/15/2012 - Janelle olmstead
Scott Freeman is fantastic! Anyone who has the opportunity to work with him will be so happy. From the very first conversation with Scott we knew we were in good hands. He knows his stuff. Scott was there when we had questions. He is prompt and officiant. I think anyone who is in the process of buying a home knows how hard things can be. The questions that arise can be anywhere from simple things to complex issues. Scott not only answers your questions but if its something he isn't knowledgeable on he finds you the answers. My husband and I are very indecisive and we felt like we knew what we wanted in a home but as we ventured into our journey we realized what we thought we wanted and what was right for us were two totally different things. As we settle into our new home we feel so lucky we took the journey with Scott. He was awesome. I hope anyone that needs a good real estate agent really considers Scott he is terrific. Our entire family, including our children, enjoyed his assistance and company along the way.
---
11/16/2011 - kh_sox
My wife and I were first-time home buyers. We chose Scott based solely on online reviews and the fact that he covered the entire area of PA where we were looking for homes. He ended up being the perfect choice. He accommodated our working schedules, sometimes meeting us as late as 8 or 8:30 at night. He took hours of his time to explain the process in as much detail as we needed. He motivated us to get out and look at a lot of homes, which was key in gauging both the market and what we really wanted in a home. Finally, when we found the perfect home, Scott proved himself a savvy negotiator. Scott was the perfect agent to guide us through the entire process, and his strong local knowledge and real estate experience were irreplaceable qualities.
---
02/02/2011 - animalluver3
Scott was a wonderful realtor to have working for us. Being first time homebuyers we were really going into the home buying process very green. In total we worked with Scott for 15 months or so before finding the home that we now own. He was very prompt in getting back to us when we called, and also gave us any information we asked for regarding homes that we were interested in. He showed us many homes and was very honest and forthcoming with information regarding each. Not being from the area that we were searching in he drove a good distance many times to show us houses that we wanted to see. He knew the budget that we had to work with and was careful to show us homes within that range, even though it was a very low budget number. He was gracious in helping us with the home buying process and explaining things clearly and concisely without being condescending in response to our lack of knowledge. We asked Scott so many questions about things that were outside of his required knowledge and he kindly answered each one to the best of his ability. Overall Scott was a great realtor for us and we would use him again in a second!
---
12/09/2010 - kemhome
Scott is a great realtor with much regional knowledge. He's patient and truly wants his clients to succeed. He understands how important buying or selling a home can be, which he demonstrated while helping us find our home in Bucks County.

My wife and I looked at close to thirty homes and we bid on three. Scott led us to finally close on the third. He understood all aspects of the process and dealt with them professionally.

We will, if needed, use Scott again.
---
12/08/2010 - crouselori
Very Friendly agent. Respected by other agents and has a good working rapport with them. He will go out of his way to help you find the home of your dreams, even if it means showing you houses in every county for a year.
---
12/08/2010 - happy with the trans
Scott is very knowledgeable in all aspects of real estate and always goes the extra mile to make sure things go smoothly. He is a great negotiator. I am so confident in Scott's abilities, I recommended him to my brother and he found him the "right" house at the "right" price too. I will, no doubt, use Scott for all of my real estate needs.
---
12/06/2010 - patsi45
Were were first time home buyers and Scott helped to make the process as painless as possible!
---
12/06/2010 - sessegolo
Very much in tune with our needs and very accurate and responsive to situations presented during the purchasing process. Thank you Scott!!
---
12/06/2010 - c2t2000
Scott gave me an excellent experience buying my first home. Even though I'd only met him once before our first trip to look at houses, he tuned into my needs and wants and all the properties he showed me were fantastic. As a first time buyer I had a lot of questions and Scott never made me feel stupid. When it is time for me to sell and find a new home I will absolutly call Scott. He is trustworthy and hardworking and I definetly want him on my side!
---
12/04/2010 - Harold & Pat
Scott is an extraordinary realtor, placing his clients first in his busy life. He promptly addresses all questions and needs, and he has a special professional quality wherein he will not incorrectly respond to a question, but takes time find the right solution. He is 100% involved with the sale of his client's home.
---
12/03/2010 - rusty22222
I was a first time homebuyer and therefore didn't know alot about purchasing a home. Therefore Scott was a big help in guiding me through each step in buting a home. He was always available whe i had a question and shared alot of advise with me. He was always willing to adjust his schedule to help me look at house. Scott was patient in showing me houses and never pressured me into making quick decisions. When i finally got the opportunity to agree to purchase a home we had problems with the bank and he worked with me and my mortgage broker to resolve the issues. He is very knowledgeable of the local area and i highly recommend him.
---
12/03/2010 - Right At Home Rental
Scott has earned my repeated business through his hard work and persistence. He is honest, reliable, personable, intelligent and really good at negotiating! I have purchased five properties through him so far and will continue to call on him to help me buy and sell properties. He often thinks of things that bring value to me as his client that I hadn't thought of, despite my 20+ years as a real estate investor. Truly an asset to my business!
---
12/03/2010 - danmcgPA
I spent almost 2 years working with this agent. When I started with Scott I was thinking about relocating to PA from NJ but was not 100% ready. Scott was patient and showed me houses I was interested in without pressure and offered some great insight. He offered me options, but never pushed. At one point I attempted to purchase a short sale property. Scott cautioned me about distressed properties, but proceeded. After 4 months of dealing with banks the sale fell through 1 week before settlement. Scott maintained his support and professionalism through the whole process giving me updates and advice. When the sale fell apart he jumped right back into the game with me.

Throughout my search Scott always had a laid back, no pressure attitude. When I finally found the house I really wanted, he knew. At that point he told me quite frankly that it was time for me to stand back and "let him go to work for me." With time being of the essence during sale negotiations, Scott pointed me in all the right directions. When a home inspection revealed a hiccup, Scott was able to help me find a specialist to re-evaluate flagged items so that I would be sure I was making a solid investment. He negotiated a lower price, got me a seller assist, and even got the seller to throw in a full tank of heating oil.

When days or even hours were critical to make things happen Scott was always there when I called or emailed. He knew I lived in another state and traveled extensively for work. He made every effort to utilize technology by faxing and emailing paperwork. When I needed to sign papers in person he made every effort to meet me. Scott would meet me in different offices or on the road to accommodate my schedule and travels.

I had worked in the area I was home shopping in for several years and thought I knew it. As we looked at homes in different towns Scott would bring things to my attention that made me realize how little I did know about the area. He became a valuable source of knowledge for all the little things you take for granted, but really depend on. You get caught up in emotion when looking at houses and forget about things like where will you park your car if you live "in town." It is nice to have somebody who can tell you that the road you plan to commute on is prone to flooding. Or that a given street is busy at another time of day or year and can affect resale value.

I would not hesitate to recommend Scott to anyone. He always had my best interests in mind. Should I ever sell my new home Scott Freeman will be the first call I make.
---
12/02/2010 - houarizaz
My wife and I learned a lot from Scott as far as real estate business. He was very informative, professional, kind, respectful and most of all honest and made us feel that he want to get us the best house that meet our needs. My wife, my son, my daughter and I felt so comfortable with Scott. We could ask him any questions. We have seen so many houses with him and he was always available and on time with a home ready on the house. His answers were always informative and helpful. He helped us from the begining to the day we walked in our new home. I will just say he exceeded our expectations. We highly recommend him to anyone looking to buy or sell a house.
---
12/02/2010 - nlebovic
Scott Freeman is knowledgeable, fair and honest, kind, and very smart. I received recommendations about him from colleagues and was not disappointed. During the few weeks of searching for a house, he proved to point out exactly towards my needs, was able to find advantages and flaws where I didn't expect to find them, and helped beyond the best of my expectations and hopes. He was available around the clock and proved to be quick where an immediate action was needed, or more relaxed when he suspected I was moving too fast. Beyond that, he kept an eye on the market at large and was able to evaluate very accurately what I should expect in different places according to the basic value of the land, the value and quality of the structure, and the general conditions of the area and the market. He checked-- before I did-- any possible problems, got in touch with the sellers and the different companies where it was needed, and made sure that I wouldn't find any surprises after finding--thanks to him-- a place I really liked.
I never came across a realtor who combined such skill, human understanding, knowledge of his profession, and honesty, before.
I will be more than happy to answer any questions and recommend Scott in person. He's made my move a very smooth and easy one. (Scott has my details).
NL